See on
Scoop.it
-
Fujifilm X Serie APS C sensor cameras
GEAR : Camera : Fuji X-M1    Lens : Zeiss Touit 1.8/32 
See on derrenhodsonphotography.com
---
---
See on
Scoop.it
-
Fujifilm X Serie APS C sensor cameras
In this video we interview photographer, Kevin Mullins who works primarily as a wedding photographer. However, we focus on conversation around a photo story …
See on youtube.com
---
---
See on Scoop.it - Fujifilm X Serie APS C sensor cameras

Learn about the fundamentals of storytelling in street photography to create images with deeper emotional impact
See on issuu.com
---
---
Source :erickimphotography.com
---
Extract
Above is the presentation I used as an introduction to composition in street photography. Feel free to use, edit, and distribute the presentation on Slideshare here. Learn more about composition in street photography via the lessons below:
Composition Lesson #1: Triangles
Composition Lesson #2: Figure-to-ground
Composition Lesson #3: Diagonals
Composition Lesson #4: Leading Lines
Composition Lesson #5: Depth
Composition Lesson #6: Framing
Composition Lesson #7: Perspective
Composition Lesson #8: Curves
Composition Lesson #9: Self-Portraits
Composition Lesson #10: Urban Landscapes
Composition Lesson #11: "Spot the not"
Composition Lesson #12: Color Theory
Composition Lesson #13: Multiple-Subjects
---
---
Source :www.alienskin.com
---
Extract
Thinking of changing over to a mirrorless rig? Read the opinions of some of the top pros in the industry before you take the plunge.
We've all heard different opinions about the fancy new mirrorless camera systems available today. Some photographers have made the change while others don't think it wise. I asked a bunch of Alien Skin's photographer friends to share their thoughts about adopting a mirrorless rig as their main camera. Their responses have really helped solidify my now undying desire to own one. Thanks for spending my money, guys! ;-P
---
---
See on
Scoop.it
-
Fujifilm X Serie APS C sensor cameras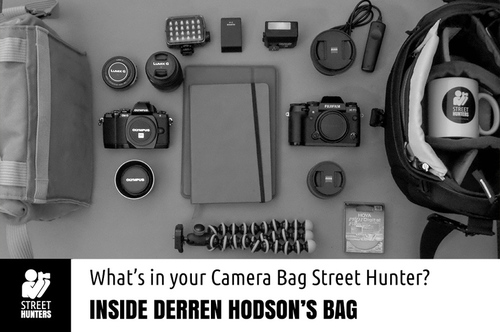 Photography is my hobby, I'm not a creative person, I fix things so i like things to work. My camera bags reflect this, i have two (well actually a lot of them) but two for this photo. One is my "carry all" for when I'm going out on a days shoot, the second is my "carry light" for when I get chance to take a few shots when I'm on lunch…..or with the Wife! My camera gear changes fairly frequently, not because i have G.A.S, but because I am highly critical of them as they are a tool and should do as you command, not….having to live with the 'quirks'.
hpc's insight:
Nice street photogs site.
See on streethunters.net
---
---
See on
Scoop.it
-
Fujifilm X Serie APS C sensor cameras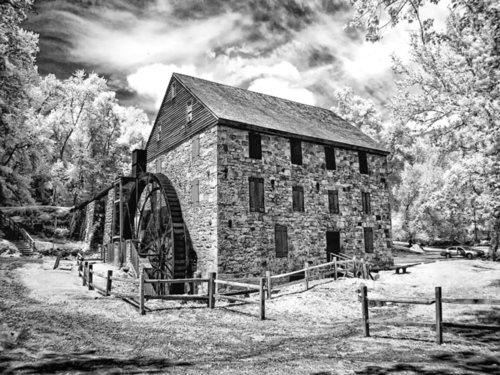 Infrared photography with digital camera systems have been around for several years now and a lot of photographers have embraced this different spectrum of photography.  Infrared is wildly popular in photography and fine art galleries now and my workshops are full of lots of talented photographers who desire to learn or expand their infrared skills.
See on markhilliardatelier.wordpress.com
---
---
Post with 1 note
Source :doncraigphoto.com



---
Extract
Walked home the long way. Looking for interesting light. Found it by working from the dark side. Photos captured with Fujifilm X100s. Mostly from the hip. All way under exposed, out-of-camera BW JPEGs.
---
---
Source :fujifilmblog.wordpress.com



---
Extract
We've been working with professional portrait photographer Damien Lovegrove to bring you some videos that will inspire you to get more from your camera and help you take your photography to the next level.
---
---
Source :http://ift.tt/1hMWbFT



---
Extract
Street Photo of the week by Mark CohenAmerican born photographer who characteristically photographs people close-up, using a wide angled lens and a flash, mostly in black and white.
---
---
Source :photographylife.com



---
Extract
Though I am not a very big fan of watching movie series and soap operas, Downton Abbey series is the one that I enjoy watching. Historic movies, documentaries, and photographs are my favorite genre.
---
---
Source :strobist.blogspot.de



---
Extract
Here's the problem with most travel photography books: they are to some degree disingenuous. They play on the idea that you'd love to be a full-time travel shooter, and build on that desire to point you in a lot of inappropriate directions.
I mean, it's cool to know how to shoot for a cover, or how to get in touch with picture buyers for travel mags or how to (try to) sell your work as travel stock. But the reality is that only a very small percentage of people who try will actually make it as travel photographers.
---
---
Source :macleancomms.blogspot.fr



---
Extract
This was a short test around Dunbar and Belhaven of the Manfrotto 241V Suction Grip with the Fujifilm X-T1 and Fujinon XF10-24mm f4R OIS attached. 
---
---
Source :photomax78.blogspot.fr
---
Extract
---
Insight:
No comment
---
---
Source :www.facebook.com
---
Extract
The Street Core Photography Group, its Online Gallery and its administrators/curators (Alex, Vali, Octavian, Michail) are delighted to announce to you the publication of the first eBook with the 50 winning pictures of Summer 2014.
---
Insight:
Nice
---
---