Source :http://www.streetviewphotography.net



---
Extract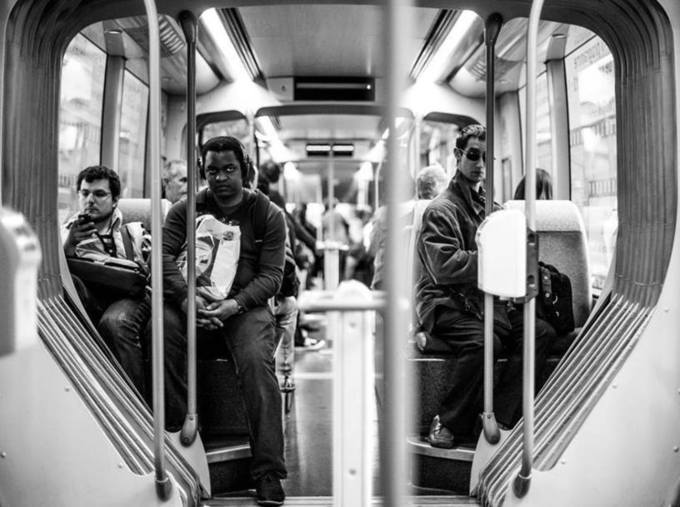 I'm 29 years old. I was born and I still live in Nice, France. I work in a laboratory for analyzing building structures.
---
---
Source :lightbox.time.com
---
Extract
Carrying a book of 4×6 prints for people to see has given me entry [in the lives] of some of the most hardcore people in the world. They can relate to that," Allah says. "That helped me build a tighter bond with the community."
Khalik Allah is street photographer based in Harlem, N.Y.
---
---
Source :dodho.com



---
Extract
MATTEO WAS BORN IN 1986. HE LIVES AND WORKS IN RAVENNA (ITALY). STARTING FROM HIS FIRST YEARS OF UNIVERSITY, HE SLOWLY DEVELOPS A DEEP LOVE FOR PHOTOGRAPHY, WHICH SOON BECOMES A BIG PART OF HIS LIFE. HE GETS SOME FIRST NOTIONS FROM HIS GRANDFATHER AND, LATER, FROM A STARTER COURSE, CONTINUING THEN AS SELF-TAUGHT.
---
---
Source :dodho.com



---
Extract
JAN MØLLER HANSEN IS A SELF-TAUGHT AND PASSIONATE PHOTOGRAPHER, WHO WORKS WITH SOCIAL DOCUMENTARY. HE IS ALSO A SENIOR DIPLOMAT WITH THE MINISTRY OF FOREIGN AFFAIRS OF DENMARK. PRESENTLY, HE IS BASED IN KATHMANDU, NEPAL.
---
---
Source :www.lensculture.com



---
Extract
A documentary photo-report explores how Mongolia's vast mineral wealth is leading to irrevocable changes in the country's culture and very way of life
---
---
See on Scoop.it - Fujifilm X Serie APS C sensor cameras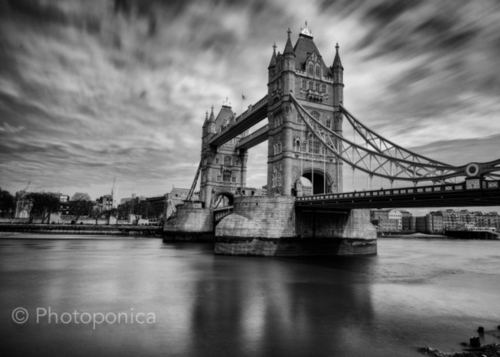 There is something that new users need to know about the Fujinon XF 14mm f/2.8 lens – as the X series are not full-frame cameras then the lens is really equivalent to a 21mm lens when it comes to the field of view and should be considered with this in mind.
See on photoponica.com
---
---
Source :petapixel.com



---
Extract
The world of photography has lost an icon. Press agency Phaidon is reporting that, after a long battle with cancer, Magnum photographer René Burri passed away earlier today at the age of 81.
---
---
Source :www.alexcoghe.com



---
Extract
This post will surprise more than someone. It is dedicated to street photographers, especially those street photographers who railed against commercial photography, who would like to define a sort of purity border of street photographer against making money with photography.
---
---
Source :http://ift.tt/1n3241V



---
Extract
Q. What significance does street photography hold for you?

A. I have a broad notion of street photography. I see it as a genre of the "art world" that's not immutable. The concept we traditionally refer to as "street photography" can very often morph into multiple genres. Photographer, Michael Wolf produced a book of images he made while photographing his computer monitor. These images were originally created by Google's Street View project. They depict various urban landscapes, and raise questions about the appropriation of photographs, personal privacy, and institutional surveillance. Can this provocative body of work be reasonably defined as street photography? I think it can. In that light, it's important to understand street photography as a historical phenomenon. A hundred years ago nobody put images in a box labeled "street photographs". Who knows in what kind of boxes those same images might be placed in the future?
---
---
Source :http://ift.tt/1n3241V



---
Extract
Over the next few months we get candid with APF admins, these are the people who run the show, nurture the talent and keep the place clean. APF Magazine street photography group is the second largest street photography group in the world. First up is Kristin Van den Eede from Belgium and Rammy Narula from Thailand.
---
---
Source :blog.mingthein.com



---
Extract
The first part of my street photography from London shows life at my favourite 28mm documentary perspective – one I find natural, long enough to be intimate without being too intrusive, but wide enough to take the context of one's peripheral vision without overly drawing attention to the geometric distortion that happens with even wider lenses. Despite having flirtations with the longer perspective I also carry – in the past 85mm, and now down to 55 or even 40/43mm for medium format – I've seldom gone wider than 28mm, just because it's so instinctive. Or perhaps it's a product of having spent a year shooting little else, back in 2009.
---
---
Source :121clicks.com
---
Extract
A Beautiful Documentary by BBC about Albert Watson when he photograph Landscapes in Scotland. Must watch by photography enthusiasts.
Edinburgh-born Albert Watson is one of the world's most successful commercial and fashion photographers. He has lived in the US for over 30 years, where he has photographed more than 100 Vogue covers and created some of the most iconic celebrity images of the 20th century, from Albert Hitchcock to Naomi Campbell….
In recent years he has turned to land
---
---
Source :http://ift.tt/NRboeT



---
Extract
What I learned from being a wedding photographer is to be humorous. Humor is the thing that disarms anyone's qualms with you taking a candid photo of them.
---
---
Source :http://ift.tt/NRboeT



---
Extract
What does the future of lenses look like with such rapid advanced in technology?
---
---
Source :genelowinger.blogspot.fr



---
Extract
---
---